About the Stoppe Famiglia
The Meatball Stoppe is really only about two things.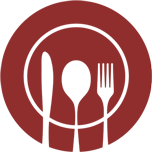 Making incredible Italian food at a reasonable price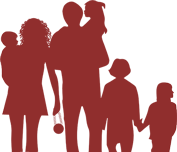 Reinforcing famiglia traditions every step of the way
We do this by inviting all guests, from any background, to come and enjoy a meal with us. We want to share with you our philosophy of life and our heritage of Italian cooking. Every single dish is based on a recipe from our own famiglia. Whether it is our Nonna's own traditional meatball---every dish is a story. Ask us!
"It's all about bringing your famiglia back to the table. That's where meaningful moments happen."
-Chef Isabella
About Isabella
Isabella is a co-owner of The Meatball Stoppe. She is a first generation American born of Italian decent in Brooklyn, New York. Isabella moved to Orlando in 1970, where she was raised in her family's restaurant businesses. Isabella's love of cooking came from her namesake, her grandmother, who lived in the family home and had a huge influence on Isabella's passion for Italian traditions and food.
About Jeff
Jeff Morgia is CEO and co-Owner of The Meatball Stoppe. Jeff has been in the food industry 45+ years. He spent 12 years with the Sheraton Corporation and later joined Burger King corporation. Jeff retired after 27 years to join Isabella full time in the family catering company, eventually founding and opening The Meatball Stoppe.
Giving back
Isabella Morgia di Vicari and Jeff Morgia, co-owners of the Meatball Stoppe, developed the Community International Culinary Program for youth. Their mission is to feed families physically, emotionally, and spiritually---with a focus on healthy families as well as healthy bodies. With busy schedules and the daily pressures of life, meal time is more important than ever. It's about giving kids hope, inspiration, and getting them back to the table.